PlantenTuin Esveld welcomes you.
Plants are the soul of a garden. That is in short our main philosophy that inspires us since 1865. The enormous variety of plants available from us makes us a highly unusual nursery. Nowhere else in Europe you will find as many different garden plants! Also we are a nursery welcoming everyone. That includes private garden lovers as well as professionals in the trade. This welcome is not only for the site, trying to guide you through the rich world of plants, but also for our nursery in Boskoop, Holland. It is here after all that you can see, feel and smell all the plants.
Our opening hours are Monday through Friday from 9 to 5 and on Saturday from 9-4. The office is most often closed on Saturdays. Of course you can send us 24 hours a day a fax at number 0031 (0)172 215714 or send us an e-mail.
About our site
What can you expect to find on this site? The most important parts are the plant shop and the bookshop, both the most complete you will find anywhere!
The Plant shop can best be used to order plants on-line, Of most plants there is at least one picture and a short description. These descriptions are originally in Dutch, these are translated automatically. We apologize for the fact that this sometimes results in poor english. You can also search the shop in various ways to find exactly what you are looking for.

Plant of the Month: Rhododendron calostrotum keleticum
Of course you will also find the entire plant catalogue with 10443 different garden plants. There are pictures and descriptions of more than 85% of all plants listed. In total there are 35458 pictures. No plant encyclopdia will beat that!
Because of the automated way the site is updated the current stocklist is always really current. But, when ordered beforehand there is a lot more available than what the current stocklist says we have! A unique system of cooperation with many small, often close by, often highly specialized nurseries makes it possible for us to offer this great range of garden plants to you. But it also means that it is not possible for us to show each plant from the catalogue on our own nursery. But we can show you a lot!
The nursery with a passion for plants
Since 1865 the PlantenTuin Esveld is a family owned business. For more than half a century PlantenTuin Esveld is specialized in rare and unusual plants. The knowledge accumulated is shared to you in many ways, for instance through the giving of advice on plantings, during special events in our nursery and the giving of workshops. All the knowledge and it's history is also very visible in our nursery and the Japanse maple garden, which not only contains about 700 different maple species and cultivars, but also 10 other Dutch Plant Collections for a total size of about 1 hectare. Well worth your visit year round!


You are always welcome for a visit. Our traditionally run nursery is open to the public during opening hours and your visit to PlantenTuin Esveld will always be inspiring and enjoyable. The virtual walk over the entire nursery will give you a small preview.

PlantenTuin Esveld
Rijneveld 72, NL-2771 XS Boskoop
Telephone (0031)(0)172-213289, Telefax (0031)(0)172-215714
The last update of the site is done at : 15/07/2011
Holiday period
During the holiday period we are open as usual. But of course we will be somewhat understaffed. Also our suppliers will go on holiday too. That means that orders may have unexpected delays. We ask for your understanding
Company Presentation Film
We have made a company presentation film that should give a good impression of our nursery and plant shop. We think it is a success! Click on the picture and the film will start in just a few moments. The length of the film is 3 minutes 30 seconds. Enjoy!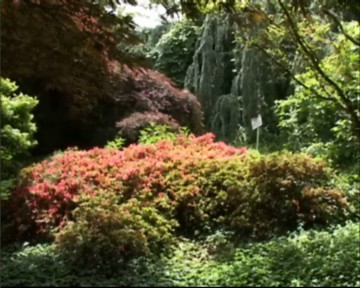 Search engine by plant characteristics
We have created a new and very powerful tool for you: a search engine by plant characteristics. Enter the characteristics a plant should have for you and this tool gives you the best matching plants. So, if you want a plant that flowers red in May, is evergreen, for an acid soil, becomes about 1 meter tall, for a shady place and is scented, then you should get a good result! The tool is found at this place.